Joined

Dec 10, 2005
Messages

4,034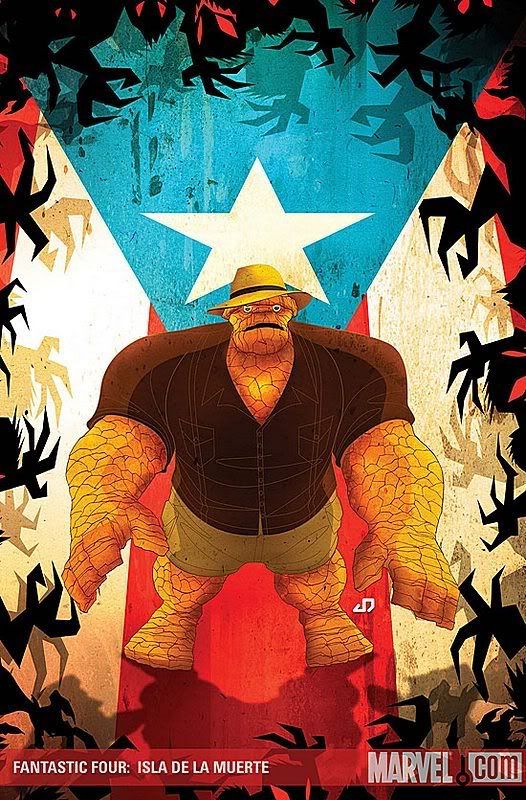 Anyone else heard of this?
Im looking forward to this the issue its Sue,Johnny and reed following ben to Puerto Rico(becouse he goes to PR once a year but never tells em why).I love the fact that the writer lives in Puerto Rico(he's the guy who writes true stories swear to god) and the artist is Puerto Rican so Old San Juan looks like Old San juan.They will also show The Puerto Rican SHIELD devision(Dont know if we have an Initiative team though).
They also said that they will be also making a spanish version of the one shot.
So yes i am excited.