Without him, all of you would be lost souls roamin
I was reading The Invisibles Vol. 6 the other day and I found something hilarious.
The Invisibles have broken into a military installation in Dulce, New Mexico and King Mob and Jolly Roger have been caught by deformed psychic midget and general freak, Quimper. Quimper suddenly parades out their teammate Ragged Robin, explaining how he implanted a seed in her mind the last time they were at the facility and that he's now gained complete control of her. But Robin takes off her mask and wig to reveal that she's actually another team member, Lord Fanny. And so, this is how the issue ends: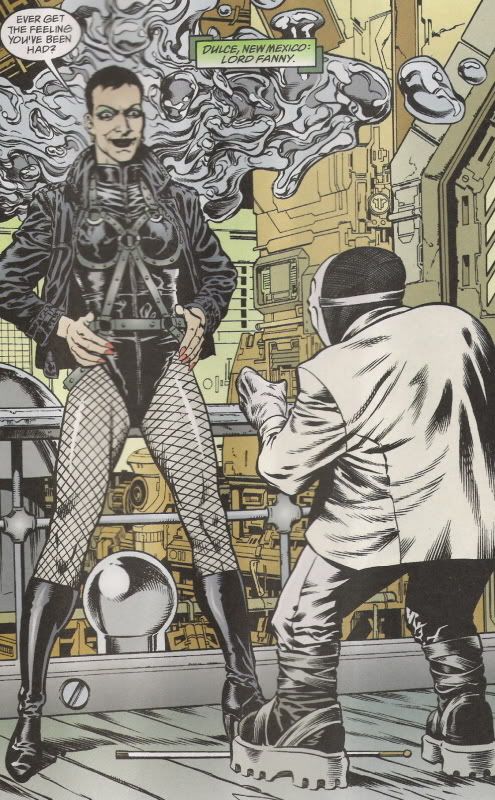 Damn you Millar!!!