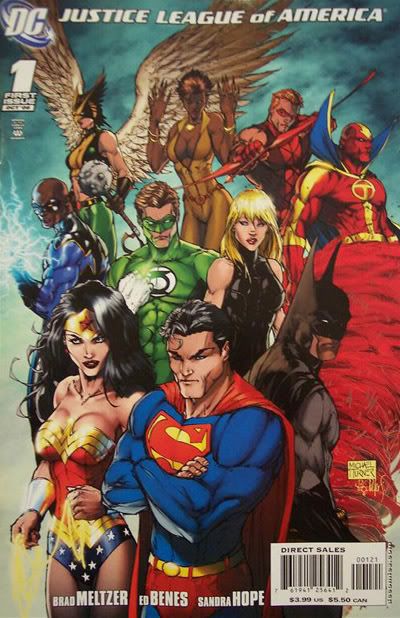 With both teams having new lineups. Who do you think will win in a fight or is the cooler team?

New Avengers
Captain America
Iron Man
Spider-Man
Wolverine
Luke Cage
Ms.Marvel
Spider-Woman
The Sentry
Vision

JLA
Superman
Batman
Wonder Woman
Green Lantern
Black Canary
Hawkwoman
Red Tornado
Red Arrow
Vixen
Black Lighting


Match-Ups

Superman vs The Sentry
The Man Of Steel against the Man Of Million Exploding Suns

Batman vs Captain America
It's hand to hand combat of some of the best fighters.

Wonder Woman vs Ms.Marvel
Who's chest power will win this one?

Vixen vs Wolverine
The powers of the animals against the animal rage.

Black Lighting vs Luke Cage
Lighting vs Unbreakable Skin

Black Canary vs Spider-Woman
I don't care who wins. I just want to watch.

Green Lantern vs Iron Man
The universe's greatest weapon takes on the armor of tomorrow.

Red Tornado vs Vision
Android against Android.

Red Arrow vs Ronin
Can Echo's skills help her against the crimson archer?

Hawkwoman vs Spider-Man
The leftovers.


And who would win if a full out team battle?
EDIT-I forgot to add a poll. Will a mod add one?
Last edited: