Mortal Kombat X
is a fighting video game developed by NetherRealm Studios and published by Warner Bros. Interactive Entertainment. It is the tenth main installment in the Mortal Kombat video game series and was released on April 14, 2015 for Microsoft Windows, PlayStation 4, and Xbox One. NetherRealm studio's mobile team developed a version for iOS and Android devices. Versions for the PlayStation 3 and Xbox 360 were originally planned for release, but both were later cancelled.
Like previous Mortal Kombat games, Mortal Kombat X's gameplay consists of two players, or one player and the CPU, fighting against each other with their selected character, using a large, varied array of character specific attacks. The game contains several modes, such as a story mode, which takes place twenty years after the previous Mortal Kombat game, several 'Tower' modes, which feature dynamically changing challenges, numerous online modes, and the 'Krypt', a mode played in a first-person perspective where players explore the areas unlocking a variety of in-game items (source of information from top: Wikipedia).
The Mortal Kombat graphic martial arts franchise has gained a cult following and has even been adapted into entertaining films. Special game enhancements for Mortal Kombat X enable player not only to interact with classic avatars from the franchise such a
Raiden
but also new cross-over 'titans' such as
Leatherface
(the fictional chainsaw-wielding cannibal from the popular
Texas Chainsaw Massacre
horror film series).
Gameplay, graphics, storytelling, characterization, and atmospherics for Mortal Kombat X signify a real achievement in modern video game branching.
In fact, Mortal Kombat X highlights the creative playspace cross-over improvisation between comics, cinema, and video games.
That's why snapshots/panels from
Mortal Kombat X
make for great video game exposure.
Mortal Kombat X (Wikipedia)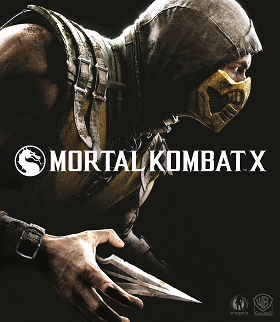 [video=youtube;81HC555E9Kg]https://www.youtube.com/watch?v=81HC555E9Kg[/video]