Hi everybody!
The first issue of my self published comicbook FUTURELUX! is available now at my webshop. I also have stickers, posters and prints available. There are preview images at the webshop and I post regular updates, images and process videos on my Instagram page. The second issue will be 32 pages, 4 more pages than the first issue! It will be out this Fall, 2023.

Webshop (direct link to comicbook):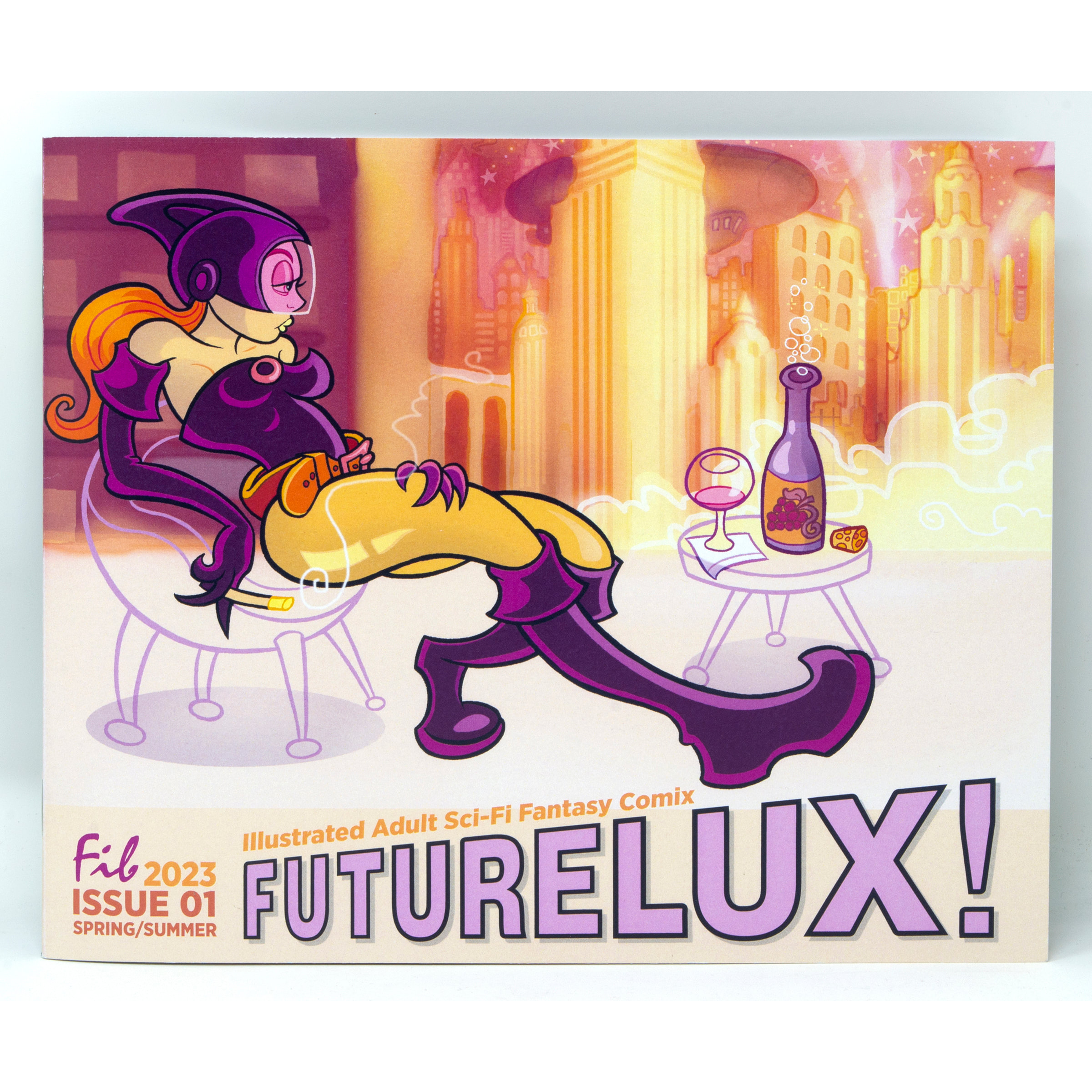 The long awaited debut issue of Scott Gerard Ruhl's FUTURELUX! begins with the first serialized installment of DREAMSICLE. A sci-fi fantasy horror tale that follows the life of two girls who become best friends then grow apart as they get older, set amid an ever changing world.28 pages with...
futureluxuryisburning.square.site
Instagram:
Ash Ave Comics in Tempe has a handful of comics on their shelf if you're in the area!
I tabled my first convention this past weekend in Phoenix at AZCAF, The Arizona Comicbook Art Festival's inaugural show! Steve Rude, Mitch Gerads, Cecil Castellucci, Alexis Ziritt, and others were there. They had an original comic art show hanging in the gallery of the sponsored hotel with original Jack Kirby, Tim Sale, Jae Lee, Akira color guides and Steve Rude paintings, among others. A really fun time and a great first show to table at.