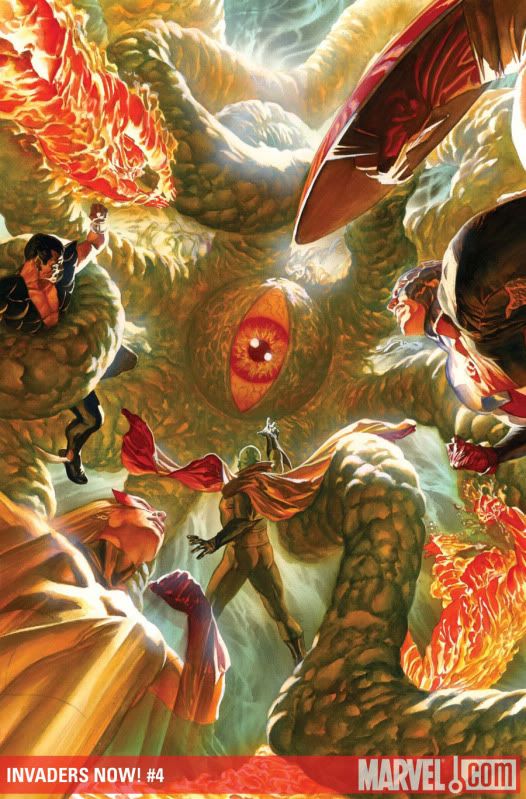 INVADERS NOW! #4 (of 5)
Story by CHRISTOS GAGE & ALEX ROSS
Written by CHRISTOS GAGE
Penciled by CAIO REISS
Cover by ALEX ROSS
Variant Cover by HOWARD CHAYKIN
You've seen the Invaders go up against Nazis, super-villains and mutant monsters...but you've never seen them take on an elder god. Shuma-Gorath -- "He Who Sleeps But Shall Awake" -- has set his sights on our world, and only the greatest heroes of World War II can stop him...quite possibly at the cost of their own souls!
How long has it been since we last saw him?