I really like Miracleman. I want the TPBs. But they are very hard to find, and cost an arm and a leg if you can find them.
So I made my own.
I'm lucky to have access to a very nice color digital printer and a padding press, so I took the scans I downloaded of each Miracleman issue and put together several publications in InDesign - the 4 TPBs as they were issued officially, one for Apocrophya, and one for #s 23 & 24 with the leaked uncolored, unlettered pages for #25 that never came out.
I found a guide online for binding books which worked very well, using a padding press and Gorilla Glue. I modified it by gluing cheesecloth to hold it together even better. Gorilla Glue is amazing - add cheesecloth to the mix and it's as good as a regular TPB. I didn't use signatures (where they cut the book up into sections which are like saddle stitched without the stitches and glued together. The books were just printed 2-sided, jogged carefully, and padded.
Here's a couple pics: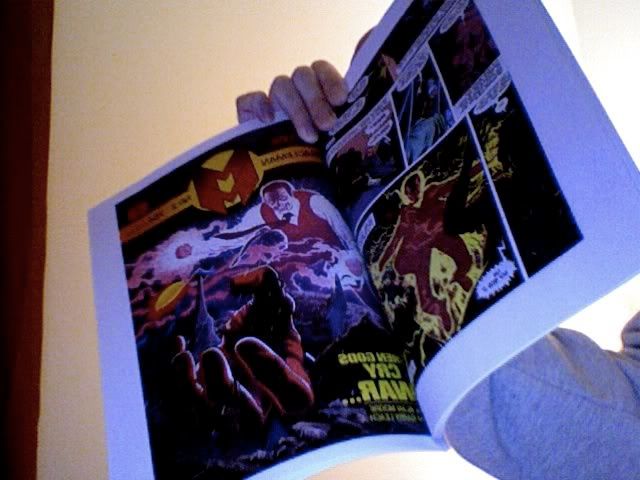 They aren't completely trimmed yet because I haven't created covers yet; I haven't settled on a cover design and want to make them uniform. But you get the gist of it here. I have the first 3 books padded, the 4th is drying, and the rest will be done afterward. The gluing is done in layers - the first layer is thin, and I add cheesecloth to it. After it dries I add another thin layer and another piece of cheesecloth. After that dries I put on one final thin layer to hold everything together.
I'm surprised at how well it turned out. I prefer reading TPBs to reading issues or reading scans on a computer, so this is much more preferable for me. I plan on eventually getting all the issues but I only have the first 4, and they aren't exactly cheap themselves.