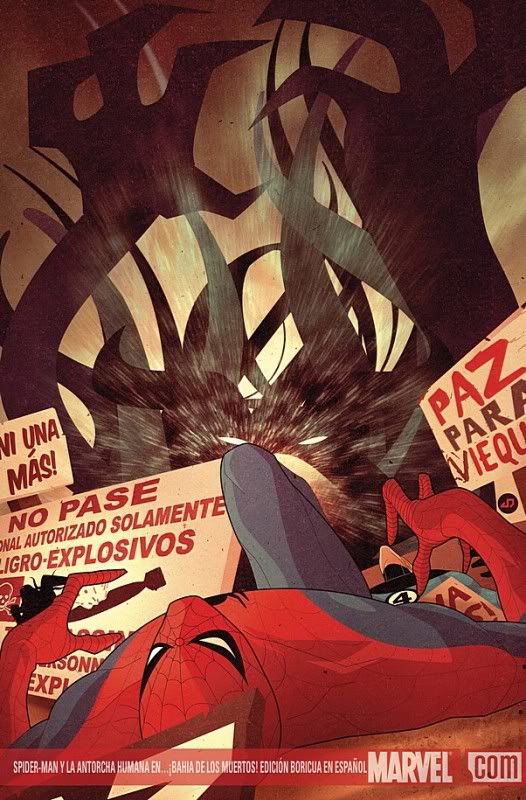 SPIDER-MAN & THE HUMAN TORCH IN...¡BAHÍA DE LOS MUERTOS!
Written by TOM BELAND
Art & Cover by JUAN DOE
The Fantastic Four are going back to Puerto Rico! And this time, the Human Torch is bringing his good buddy Spider-Man along for the ride! Off the coast of Puerto Rico, the small, paradise-like island of Vieques is home to plants, animals, people, and the world's most beautiful glowing waters. But what deadly secret has turned the tranquil bay into...a giant radioactive monster?! And what unlikely ally turns out to be the only one who can help our heroes now? By Tom Beland and Juan Doe, the guys behind the madcap, heartwarming, fan-mega-favorite FANTASTIC FOUR: ¡ISLA DE LA MUERTE!
This is a sequel to the one-shot Beland did last year.
Can't wait.