Joined

Jan 19, 2007
Messages

4,413
Location
Wiki said:

http://en.wikipedia.org/wiki/Batman:_Cacophony

Batman: Cacophony is the reported title of an upcoming three-issue comic book limited series starring Batman. The series will be written by Kevin Smith with art by Walt Flanagan and will run November 2008 through January 2009.

As announced at the 2008 San Diego Comic-Con, the series will reportedly feature the villains Onomatopoeia, Joker and Victor Zsasz. The first issue will ship on November 12 with three different covers - one by Adam Kubert and two by brother Andy Kubert. Smith confirmed that the mini-series will not be a part of the Elseworlds imprint.
This sounds interesting. I guess if it's a limited series (three issues) with the first issue shipping on the 12th, then Smith is already finished writing it, so it won't be plagued by delays like all of Smith's work on ongoing comic series .... Seriously, he makes a new film about every two or three years, how is he always so busy? .... I realize he's got a family and stuff, but if he's in the process of making a movie, then he shouldn't do a comic when if it's going to take so long to write (and he does have several other projects that he's currently working on or is supposed to be working on in the near future, like Red State (his horror movie) and Ranger Danger and the Danger Rangers (his sci-fi movie) and Clerks: Sell Out (his animated Clerks movie)).
I like the art: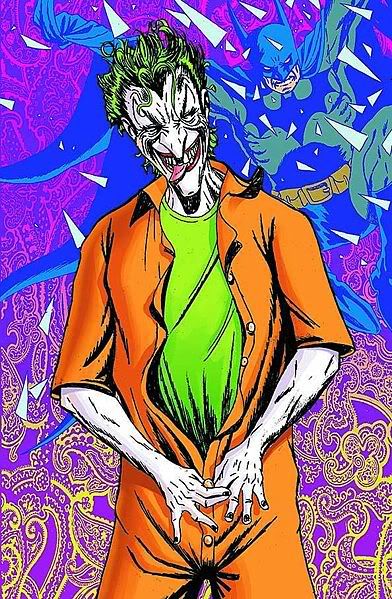 Note: Onomatopeia was created by Smith during his run on Green Arrow.
Last edited: