Didn't see any mention of The Vault so I thought I'd create a thread to share news, interviews and images.
The Vault is in the June 2011 edition of Previews and it reunites Sam Sarkar and Garrie Gastonny from Caliber: First Canon of Justice.
Diamond's PreviewsWorld did an interview with Sam and show some cool interiors.
http://bit.ly/j9Fj6v
There is also a contest on The Vault's Facebook page where you can enter to win a
$100 Amazon Gift Card
. To enter you just have to comment and share a wall post from the page at
http://www.facebook.com/thevaultcomic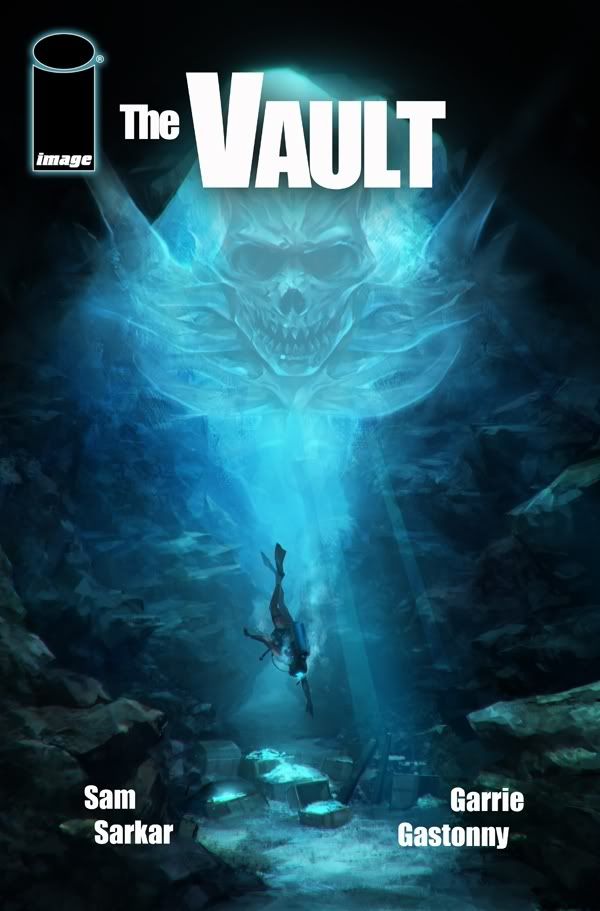 THE VAULT #1 (1 of 3)
Diamond Order Code: JUN110501
story SAM SARKAR
art GARRIE GASTONNY
color SAKTI YUWONO
cover BAGUS HUTOMO
32 pages, $3.50, in stores on July 27.
A small team of treasure hunters struggles to excavate a dangerous and legendary treasure pit before a massive storm hits Sable Island, the "Graveyard of the North Atlantic". Equipped with all the latest technology, the scientists believe they are prepared against all of nature's fury, but nothing can prepare them for what they are about to unleash from The Vault.