Joined

Jun 25, 2004
Messages

3,419
Location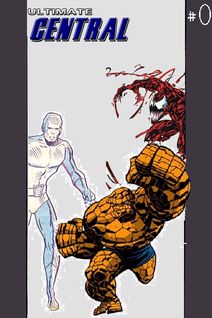 Solicitation:
ULTIMATE CENTRAL #0: ORIGINS
An argument between XT and GW racks up the post count to unbearable levels and crashes the Ultimate Central website, letting loose hidden super powers that UltimateE had been keeping locked up in the site for years. Slowly, the powers start leaking into the members of Ultimate Central. Some will use these powers for good, others for evil.
Nurhachi, ProjectX2 and Icemastertron are the first of UC to recieve there powers. Called in by UltimateE, they are given the task to save the world from the evil UC members....