Here are a few drawings I did the other day during my AP US History class. Keep in mind that I'm a kid in high school who's never taken a class in drawing; not a professional artist. However, any feedback would be totally teh awesome.
I decided to put my own stuff on here after looking through Moonmaster's art. Mine isn't as good as his, but here are a few samples.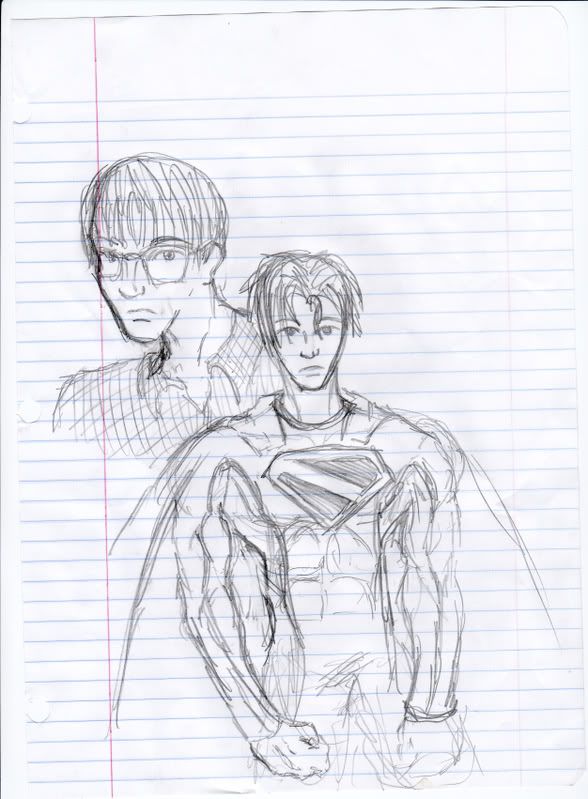 Here's a pic I did of a young (possibly teenage) Superman. Redesigned the costume and used the Kingdom Come symbol because the normal Superman symbol is too hard to draw. For me, anyway. It's unfinished, but I doubt I'll ever get around to drawing everything else in.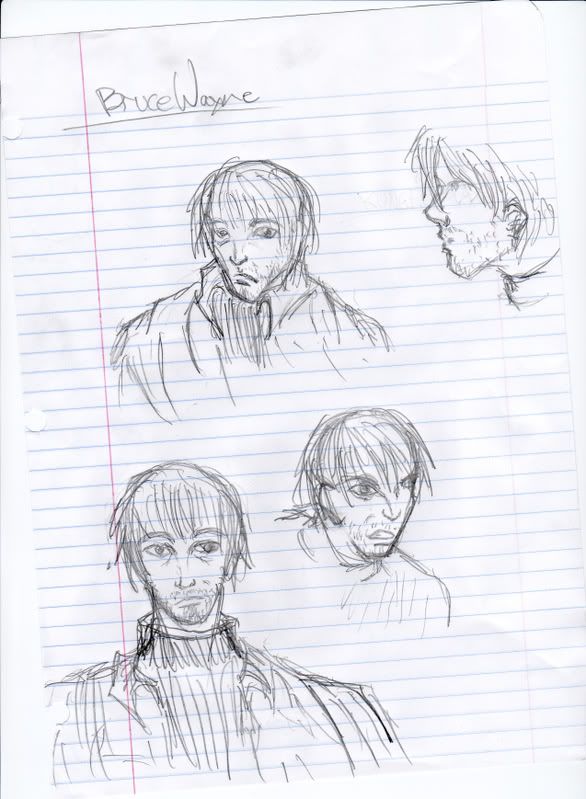 A couple "Bruce Wayne" sketches I did the other day. These are from a story idea I had a while back, kind of a "What if" where the Wayne family fortune died with Bruce's parents' death. Never really did anything with the story, but I've been sketching the Bruce I pictured for it every since.
A quick Matt Murdock I did. You can see the beginings of him in the Daredevil outfit on the bottom.
I may post more later if people end up liking what I've drawn.
Last edited: