The poster formerly known as captaincanuck65
Joined

Feb 23, 2008
Messages

8,622
Location
Marvel.com
:
Pioneered to be the books for both the casual and hardcore fans, this new imprint kicks off with two can't miss series: ASTONISHING SPIDER-MAN/WOLVERINE by superstars Jason Aaron and Adam Kubert, and the series that started it all back for a bold new era, ASTONISHING X-MEN #1 by the duo of Warren Ellis and Kaare Andrews.

Here's how Astonishing works: set firmly in the Marvel Universe and providing the perfect starting point for all readers, new or old, these books will tell the most epic stories of heroic action set against the back drop of the real world. New readers will be able to jump right into these epic adventures, while die-hard Marvel fans will also find exciting insights and dramatic changes for Marvel's most prestigious characters.
Marvel's Senior Vice-President of Sales & Circulation David Gabriel:
This is something that will encompass all of the Marvel Universe at some point in time, but you'll be hearing more about those in the coming months as we announce the creative teams and characters involved. This is a line that's here to stay and will make its mark across the board!
EDIT: Here's some promo art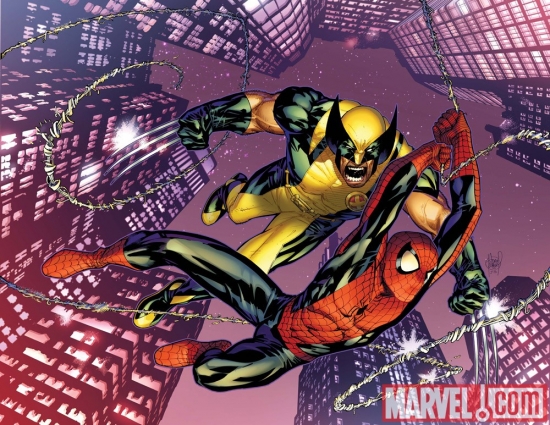 Last edited: