Don't expect me to take you with me when I go to s
E and I were talking about terrible art on Twitter recently and came up with a good idea for a thread: The Comic Board's Worst Comic Art Ever. We've all been exposed to bad art in many of the comics we've read so why not collect it and mock the **** out of it? Here are just four of the best examples I've seen. Feel free to post your own but try to restrict it to one piece of art per artist, otherwise this whole thread is going to be full of terrible Rob Liefeld drawings.
Rob Liefeld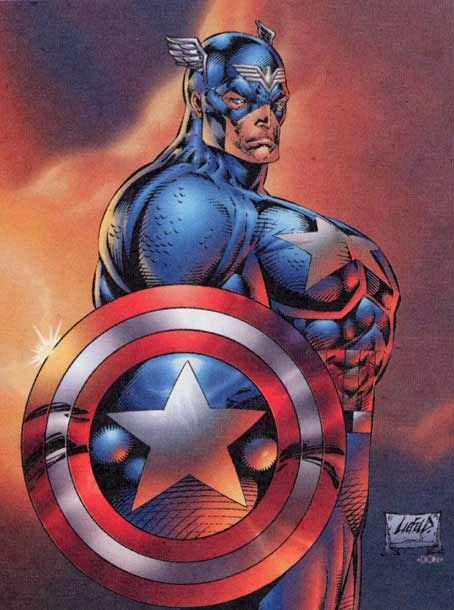 The classic picture everyone posts whenever there's a discussion about bad art in comics. This summarizes everything that is wrong with Liefeld. The worst artist ever.
Howard Chaykin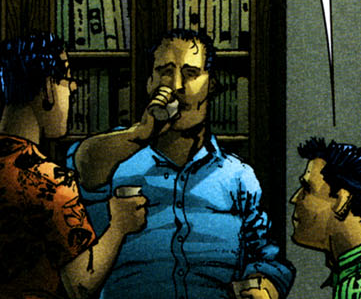 I decided I quite like Chaykin (which is how the whole conversation got started) though I do admit he has drawn some terrible stuff, particularly this panel from Punisher MAX #50. Look at the guy's arm: what the hell is going on there? That thing is not human. We need to kill it. With fire.
Tom Raney
Raney is one of my least favourite artists ever (even though I actually like Avengers Academy I refuse to read the issues he draws). My first exposure to him was in Stormwatch (where he was competing with Bryan Hitch) but we all remember how bad the switch from Steve McNiven to Raney halfway through Ultimate Secret was. This panel from The Sentry: Fallen Sun (which is a bad comic all over; this is the one where they revealed Rogue had been having sex with the Sentry out of nowhere) is probably the best example of how bad Raney is. Again, it appears that comic artists just don't understand human proportions. Look at those ****ing arms.
David Finch
For some reason, David Finch is a superstar. I have never understood why. This panel, from early in Bendis' New Avengers run, is a particular favourite of mine that I used to post EVERYWHERE. This isn't Captain America; this is Captain Goofy. Matt Damon!
Last edited: